Home » Our Clients' Experiences
Sonora Lauma from Riga, Latvia – all round entertainer in Corfu island

 
"Summer 2018 was wild haha! One of my favorite activities was darts definitely! As well as a water polo, boccia, leading family disco sometimes, improving my interpersonal skills and boosting my self-confidence, taking initiative and responsibility. I discovered that huge passion of mine is performing and being on a stage, dancing, sharing my crazy amounts of energy with others. And it is something I am looking forward to do again!
More importantly, I learned what makes a great teamwork, which in my opinion is a cruical skill to have in life. We were like a family, we supported each other throughout the whole summer and I love them and they are my best friends!"
Gabija from Vilnius, Lithuania – hotel entertainer in Rhodes island
"Praktikos metu dirbau animatore Grecotel Rhodos Royal viešbutyje, buvau atsakinga už 4-6 m. vaikus mini klube "Grecoland", taip pat dalyvavau, vaidinau ir šokau įvairiuose miuzikluose, su komanda organizavome įvairius renginius. Per šią praktiką išmokau daugelio dalykų, tapau labiau savarankiškesnė, patobulinau anglų kalbą, pasikeitė požiūris į kai kuriuos dalykus bei išmokau daugiau šypsotis gyvenime, nes visos problemos išsprendžiamos Mūsų viešbutyje buvo daugiausiai svečių iš Rusijos ir Vokietijos, taip pat iš Slovakijos, Austrijos, Italijos ir kt. Džiaugiuosi pasinaudojusi galimybe pakeliauti bei susirasti naujų draugų "

Marika from Riga, Latvia – Sport/Fitness entertainer in Kos island, Greece
"So far one month in Kos island was full of adventure. I really like to be Fitness animator in Eurovillage Achilleas Hotel and do different kid of sports activities during day time and take part in the evening shows. I'm very looking forward whar the future holds for me in the next upcoming months".
Laura from Latvia – Kids entertainer in Crete, Greece
"First, I would like to say big thank you for giving me this opportunity. It was a huge experience and it definitely widened my horizons. I learned a lot this summer, met many, many amazing people and had a good time. I can't deny, we had some difficulties, but I guess it happens in such a big hotel with so many guests. Anyway, I still could learn from those situations. Working with kids was just amazing and I enjoyed it very much! As well joining the shows was pretty fun, I was very glad to sing in them and, of course, exploring Crete on my days off. To sum up, I had intense summer that was full of experience and adventures. Thank you! 
"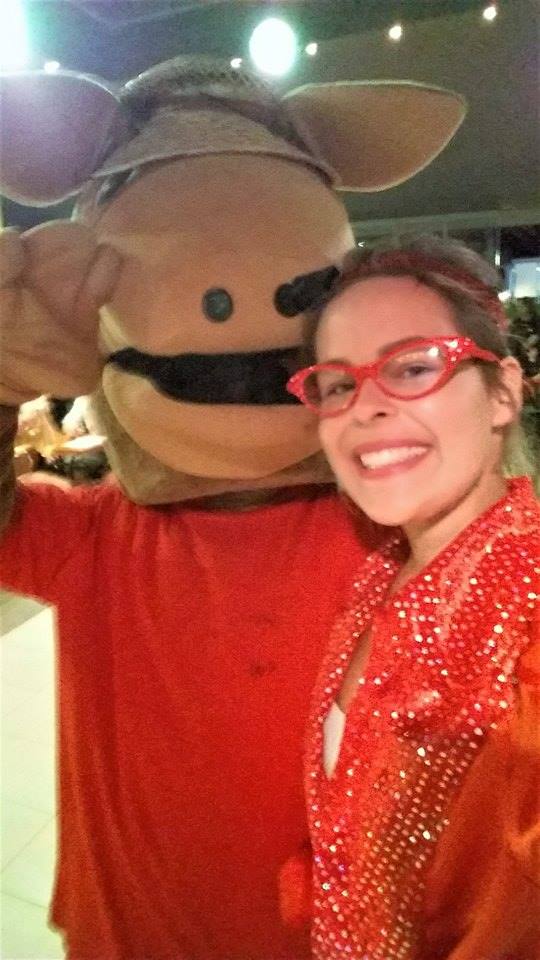 Alexis from  UK – Sport/fitness entertainer in Rhodes island, Greece
"These 4 months in Rhodes have been life changing and to anybody thinking about applying… DO IT! I've made friends for life from all over the world. I will never forget this amazing summer! Thank you!! "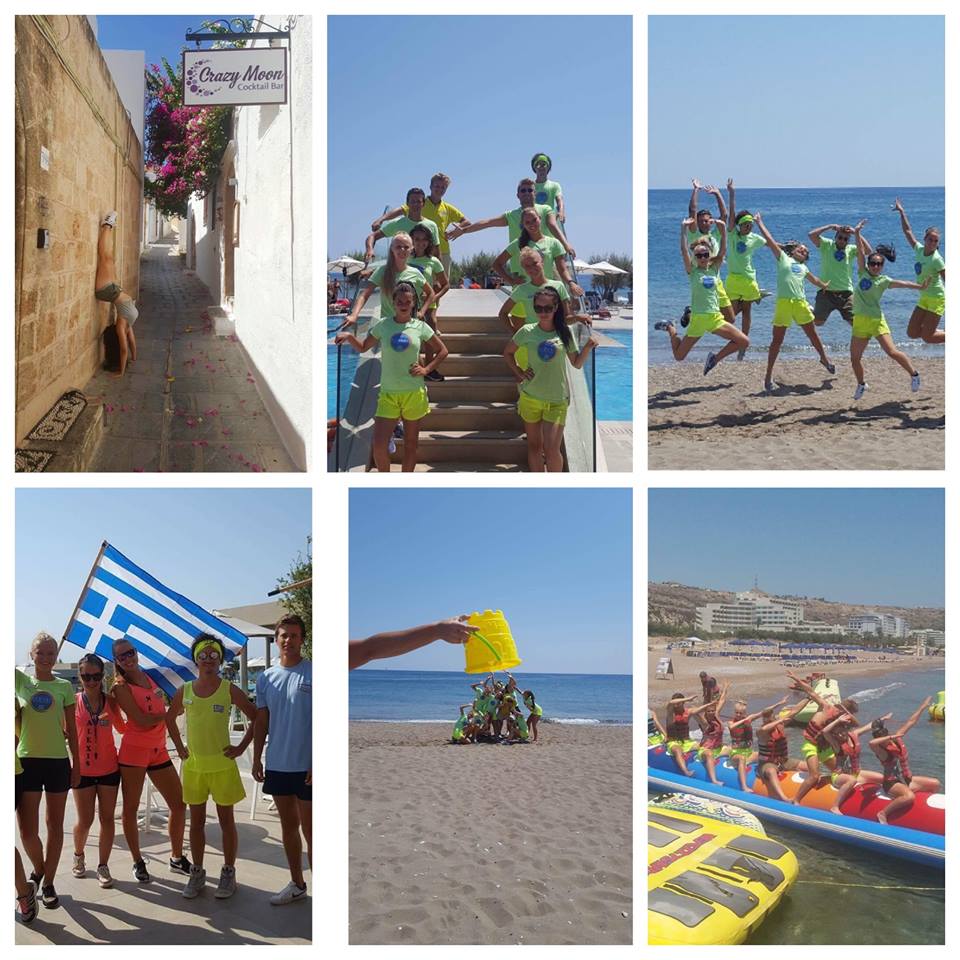 Egle from Kaunas, Lithuania – Hotel entertainer in Kos island, Greece
"This summer I spent in Kos, Greece where I was working as an animator. To say it short – the best four months of my life. There is no other way to describe this experience. The best weather, amazing sites, nicest people and of course, other animators from all around the world, who became my true family. I will never forget this summer. I would strongly recommend this practice to anybody who wants to see amazing places, meet some interesting people and experience something new in their life. It's worth it!"
 Valerija from Latvia – Hotel entertainer in Greece 
"Animation from beginning was confusing 24/7,it was hard to understand the main job as it self,but at the time when I started to understand what do I have to do and how to accomplish everything what is asked from me ,it started to get fun and easy.
Every day that I spend in Greece I tried to have fun as much as I could,especially working with kids. Sometimes time runs so fast that you can't even blink and it's already there departure date and then you end up saying goodbye and remembering how much you will miss them.
Heeee kind funny.
The summer went pretty fast,and huge thanks to others which I met in the animation,and maybe just in Greece. Still have this feeling that some of people I will meet in near future,like in those cheap movies scenes.
This summer experience was like big adventure ,with ups and downs,giggles and fun,have to be honest ,little stress,but more like to positive side.
Still shocked about everything that I learned,with help from teammates and everything that I had seen ,experienced in this short time,and those small but good moments with teammates,it's kinda huge for simple Latvian girl.
100% sure that I will remember it,cuz it's different from other simple summers in my hometown"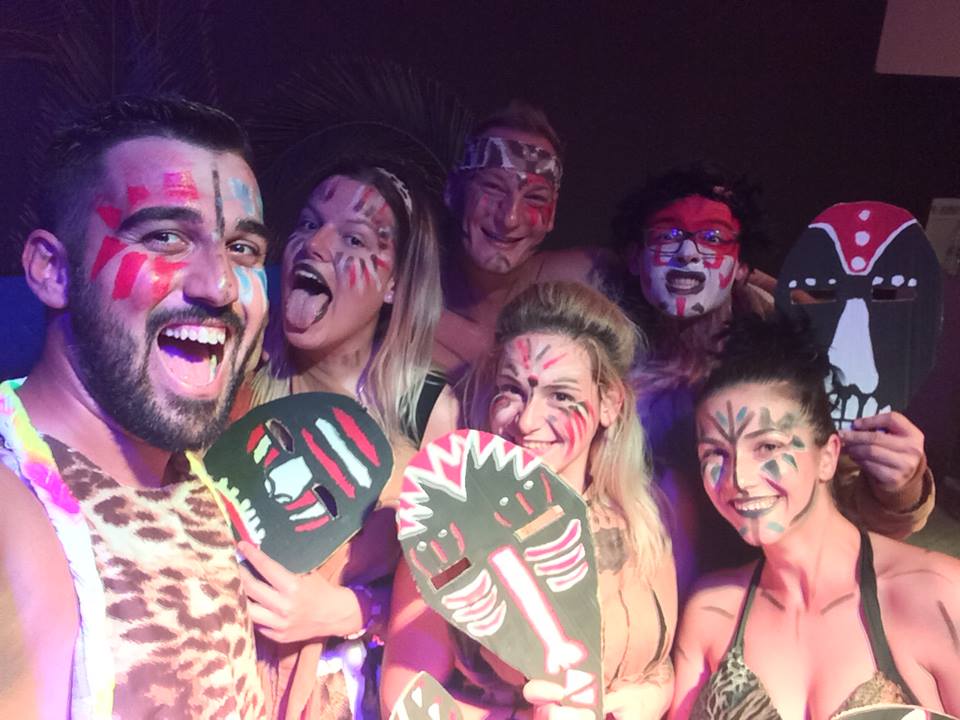 Marlena, Sylwia, Michal and Arnold, Warsaw, Poland – office trainees in Greece 
"We were friends back to Poland and we never thought that we will have opportunity one day all together to make internship abroad. We are thankful to Amber Job for this amazing chance. We learned a lot about hotels business and we still having the best time here in GREECE. This country has perfect weather, beautiful nature and super friendly people ! ! !."
Sebastian from Warsaw, Poland – Erasmus + trainee in Corfu island Aeolos Hotel
"Thank you very much for opportunity to work with you. Working as animator give me much more then i can even expected.  You never know who you can met douring the job and relations you can make with guest.I really enjoing beeing a Animator in Aeolos Beach Resort on Corfu even if its really hard sometimes. The improvment of my self i done here is really crazy and impossible to describe. My Team is cool without them this job wouldn't be that great!"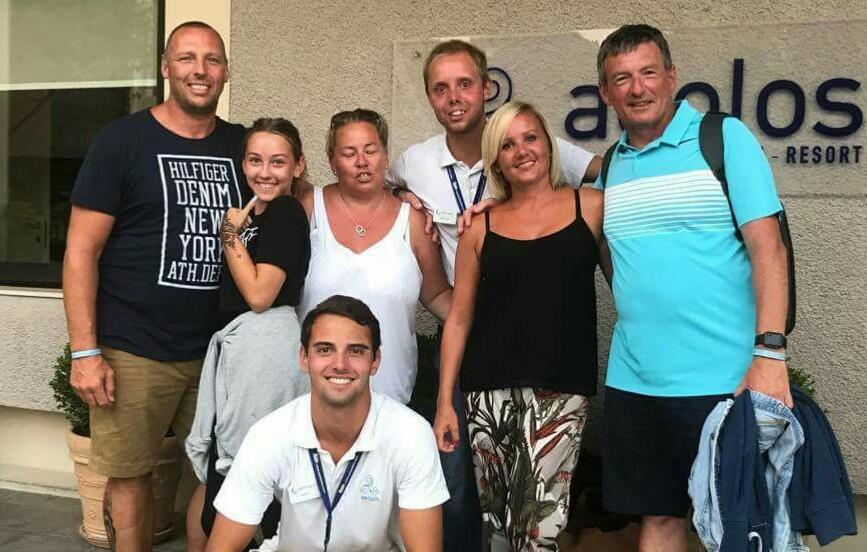 Liucija from Kaunas, Lithuania – our Erasmus trainee in Kos island, Greece
"I want to say a huge THANK YOU for Amber Job company. It was already my second season working as animator in Greece, Kos island and it was wonderfull! I had amazing time here and lot of fun, met so many nice people from all around the world and most important thing is that I had chance to improve my profesional experience wich will help my in future. Also I had time to explore this amazing island and make unforgetable memories. I definatelly recomend to try this job where summer is never ending!"
 Justina from Lithuania – Hotel entertainer in Greece
"Sprendimą dirbti Graikijoje priėmiau visiškai neplanuotai ir dėl to visiškai nesigailiu,kadangi tai yra puiki proga patobulinti užsienio kalbų žinias,įgyti savarankiškumo,pažinti Graikijos kultūrą bei išbandyti save įvairiose animacijos srityse: teko vesti tiek sporto,tiek fitneso užsiėmimus bei dirbti su vaikais. Animatoriaus darbas labiausiai mane žavi dėl to,kad jame nėra jokios monotonijos – kiekvieną dieną susipažįstame su naujais žmonėmis,dalyvaujame įvairiuose užsiėmimuose,o atlikę darbus dienos metu,vakarais pristatome svečiams paruoštus šou. Nepaisant visada saulėto oro,naujos patirties įgavimo bei vasaros praleidimo užsiimant įdomia veikla,labiausiai esu laiminga dėl to,jog teko susipažinti su tiek daug įvairių žmonių iš skirtingų šalių,su kuriais,net neabejoju,bendrausime ir pasibaigus sezonui!"